Your personal environment affects your well-being greatly, even when you're not aware of it. In case you find yourself to be moody, cranky and maybe even depressed when you spend time at home, take the time to check the amount of natural light that you get. Also, pay attention to the overall look of your place. Can you really say that your home is bright enough? Darker rooms can be the main culprit behind your stress and mental pressure at home. In that respect, you might want to tackle some renovation projects to bring in more light and use light-inspired décor to elevate the feel of your personal space.
Make the most out of natural light
Obviously, the more windows you have, the more natural light there will be inside your home. If you have the means to deal with the installation of new windows and possibly skylights, that's great. However, most people find this particular project very time-consuming and costly. There are other, more cost-effective options that you can try first. For starters, get rid of shades and curtains that block the light from getting in. The best choice for both privacy and a nice amount of natural light are Venetian blinds and vertical blinds. Also, use a light airy material for curtains.
Mix neutral and white shades in your décor
In case your home features a lot of dark wood elements, it would be very effective to mix in the warm neutrals and white to brighten up the space without losing the cozy vibe. In general, tan, warm brown, beige and maybe even rust shades paired with white details go extremely well together with darker floors, doors, trims, etc. If you're ready to transform your home completely and introduce some light-inspired décor, fresh and light paintwork should be at the top of your to-do list.
Utilize the art of artificial lighting
Some rooms simply feel darker compared to others due to their position, layout, etc. If you can't do much to boost the brightness with natural light and paint, it's important to utilize the full potential of artificial lighting for this purpose. After all, you'll always need adequate lights in your interior when the sun starts to set. Recessed lights seem to be very popular as they don't take up a lot of space or create a cluttered look on the walls. Whatever you decide to do, it's important that you leave the fixture and light installation to the professionals. You might be skilled enough to do this on your own, but in some countries such as Australia, where electricity laws and regulations are very strict, it's always safer to go to a professional Sydney electrician than to test your luck with DIYing.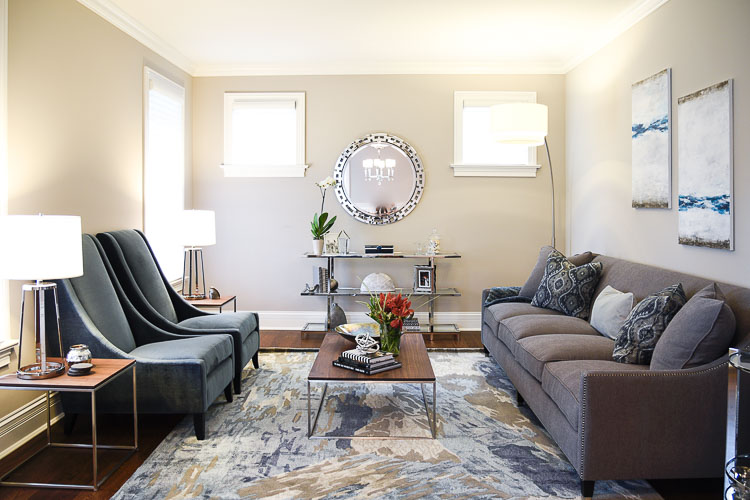 Create contrast in darker rooms
If you have some rooms in your home that are darker by choice, meaning that you purposefully chose darker wall shades to create a more elegant and maybe dramatic feel, which is especially common for bedrooms, use the power of contrast décor to brighten up the space. Of course, the right lighting will play an important role here as well, especially dimmer switches. But, if the walls and floors are dark, you can also use lighter bedding, rugs, covers, and maybe even furniture pieces to strike a perfect balance between dark and light.
Mirrors and glossy finish
When it comes to interesting details that can help you brighten up your home, and especially smaller areas such as the bathroom, closet, hallways and maybe even kitchen, you can use mirrors as both a functional and decorative element. Mirrors reflect light, which also increases the room's brightness. Also, you can use glossy finishes for your paint and tiles to achieve a similar effect in the spaces where you can't really use mirrors.
You can still enjoy the darker hues in your home, but keep in mind that you should always balance the look in regards to how much light a certain room has, as well. Therefore, it's important to carefully assess the darker areas of your home, pinpoint the main issues for you and work out the best possible solution that you'll be satisfied with.